The American Meteorological Society's NYC/Long Island Chapter Seminar Series, sponsored by Columbia University's Fu Foundation School of Engineering and Applied Science, is proud to present: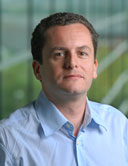 Prof. Adam Scaife
Met Office Hadley Centre, Hon. Prof. Exeter University
Thursday, April 13, 2017
6:30 PM, Davis Auditorium, 412 Schapiro Center
Hosts: Lorenzo Polvani and Michael Previdi
Columbia University makes every effort to accommodate individuals with disabilities. If you require disability accommodations to attend an event at Columbia University, please contact Disability Services at 212-854-2388 at least 10 days in advance of the event.
---

AMS NYC/Long Island Chapter Seminar Archive