The SEAS Colloquium in Climate Science (SCiCS) meets on selected Thursday afternoons, during the academic year, in room 214 Mudd, from 2:45-3:45 PM (unless otherwise noted).
Spring 2016 Coordinator: Adam Sobel
Spring 2016

1/21/16
(12:00-2:00 PM, 555 Lerner Hall - Registration Required)
Extreme Weather and Climate Initiative
Paul O'Gorman, MIT
"Precipitation Extremes, Snowfall, and Convective Storms in a Warming Climate"
For more information, contact Hayley Martinez

2/2/16 (Tuesday)
Ed Gerber, Courant Institute, NYU
"What drives the Brewer-Dobson Circulation and its response to Global Warming?"
Host: Aditi Sheshadri

2/4/16
V. Balaji, Princeton/GFDL
"Why do climate models differ?"
Host: Aditi Sheshadri

2/25/16
Kevin Reed, Stonybrook University
"Global tropical cyclone simulations of varying complexity"
Host:

Allison Wing

3/24/16
Yi Ming, NOAA/GFDL
Title TBA
Host: Shuguang Wang

3/31/15
Rebecca Morss, NCAR
Title TBA
Host: Aditi Sheshadri

4/7/16

Robert Pincus, NOAA
Title TBA
Host: Aiko Voigt

4/14/15

Daniel Stern, UCAR
Title TBA
Host: Chia-Ying Lee

4/21/16
Tiffany Shaw, University of Chicago
Title TBA
Host: Aditi Sheshadri

4/28/16
Jie He, GFDL
Title TBA
Host: Katinka Bellomo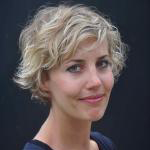 5/5/16
Louise Nuijens, MIT
Title TBA
Host: Aiko Voigt

5/12/16
Timothy Merlis, McGill University

('06 Applied Math, Columbia University)


Title TBA
Host: Aditi Sheshadri
Columbia University makes every effort to accommodate individuals with disabilities. If you require disability accommodations to attend an event at Columbia University, please contact Disability Services at 212-854-2388 at least 10 days in advance of the event.