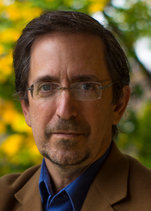 The American Meteorological Society's NYC/Long Island Chapter Seminars at Columbia University, sponsored by Columbia University's Fu Foundation School of Engineering and Applied Science presents:
"Is the New Communication Climate Good for the Earth's Climate?"

Andrew Revkin
Senior Fellow for Environmental Understanding, Pace University
Wednesday, April 27, 2016
6:30 PM, Davis Auditorium, 412 Schapiro Center
Abstract: Prize-winning science journalist, online communicator, and author Andrew Revkin explores issues and opportunities arising as both the environment and the media experience an era of unprecedented and unpredictable change. In his thirtieth year writing on the human relationship to the climate system, Revkin sees great opportunities for making information matter, both within traditional journalism and using an expanding array of communication pathways. But success depends on abandoning old norms, including norms for how people learn both how to share and assess news and information.
Biography: Andrew Revkin, the Pace University Senior Fellow for Environmental Understanding, has reported on science and the environment for more than three decades, from the Amazon to the White House, the Hudson Valley to the North Pole, mainly for The New York Times. He has written on global warming science and solutions and energy issues since the 1980s and is among those credited with first proposing that we have entered a "geological age of our own making," known increasingly as the Anthropocene.
Since joining the faculty at Pace in 2010, he has developed or co-developed innovative courses in blogging, environmental communication, and documentary film. He has also helped organize and run campus and online events on urban resilience, the mix of technology and tradition in agriculture, renewable energy opportunities and more.
Revkin has won the top awards in science journalism multiple times, along with a Guggenheim Fellowship. He is widely recognized for fairness and a pursuit of reality in a polarized media environment. This doesn't come without perils. The conservative radio commentator Rush Limbaugh once suggested Revkin kill himself if he thought population growth was such an important issue, while a liberal climate blogger once compared him to Charlie Sheen.
Revkin has written acclaimed books on global warming, the changing Arctic and the violent assault on the Amazon rain forest, as well as three book chapters on science communication. Drawing on his experience with his Times blog, Dot Earth, which Time Magazine named one of the top 25 blogs in 2013, Revkin has spoken to audiences around the world, including at the United Nations and Vatican, about the role of communication innovation in forging progress on a turbulent planet.
In spare moments, Revkin is a performing songwriter and was a frequent accompanist for Pete Seeger. His 2013 CD of original songs was described as a "tasty mix of roots goulash" on Jambands, an influential music website.
Two films have been based on his work: "Rock Star" (Warner Brothers, 2001) and "The Burning Season" (HBO, 1994), which starred Raul Julia and won two Emmy Awards and three Golden Globes.
No registration required - this is a public event. The seminar will be followed by a food/drink reception.
Hosts: Lorenzo Polvani and Jimmy Booth
---
Current American Meteorological Society's NYC/Long Island Chapter Seminar Schedule

AMS NYC/Long Island Chapter Seminar Archive